Revit family creation services are in demand whenever a project is modeled in Autodesk Revit. When a BIM model is created in Revit, it consists of a large number of Revit families. Each family is a 3D functional representation of a building element type. For example, a family can represent a chiller, a door, a window, or an air conditioning unit. Then a BIM model is just a combination of these independent families connected to each other to form a building.

Revit families (BIM objects) are so useful because of providing the possibility of simulating real-world objects in a virtual environment. Revit families provide a graphical representation of the component based on the component's characteristics. Custom Revit family creation services for products are needed from BIM companies by industry experts such as furniture designers and furniture manufacturers. Families in Revit fall into three main categories; system families, loadable families, and in-place families.
Revit System families
System families include project and system settings. System families also include family types that Revit users use to create basic building elements such as floors, walls, ceilings, and stairs. System families are pre-defined in Revit software. They cannot be deleted or created. Having said that, most system families can have more than one type to cover different sizes, materials, or other settings. But you can duplicate (copy) and modify the types within system families to create your custom system family types.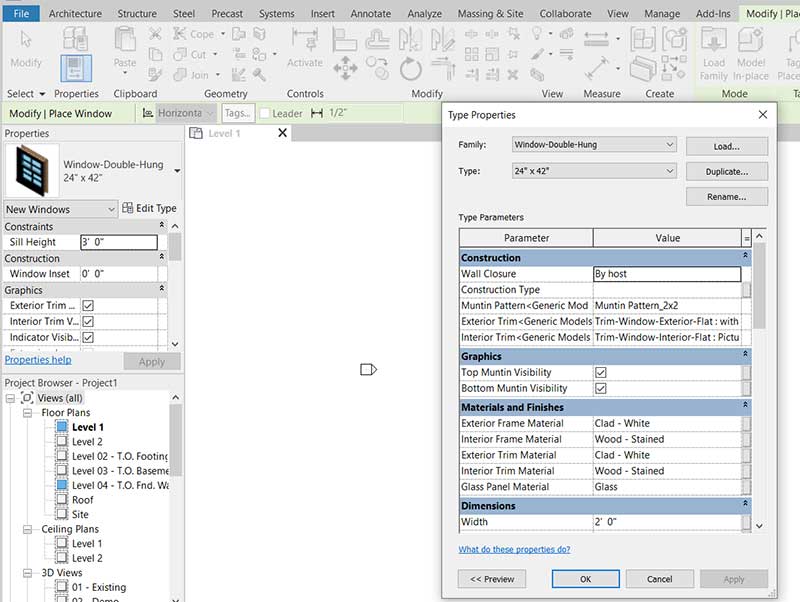 Loadable families ordered in Revit family creation services
Loadable families are independently created based on project requirements when you request Revit family creation services for products. Loadable families can be model or non-model elements such as annotation. Unlike system families, Revit users can create, delete, and modify loadable families. Once loadable families are created, Revit users can save them as a file. Loadable families can also be sold as individual families to building product manufacturers, furniture designers, detailers, or general product design companies. Loadable families are commonly used for BIM modeling. Additional components are defined using the Family Editor in Revit, which is extremely powerful. The end user completely customizes loadable families to meet the specific needs of the project.If you need loadable families, it is always a good idea to take a look at the following websites to see if you can find what you need for free: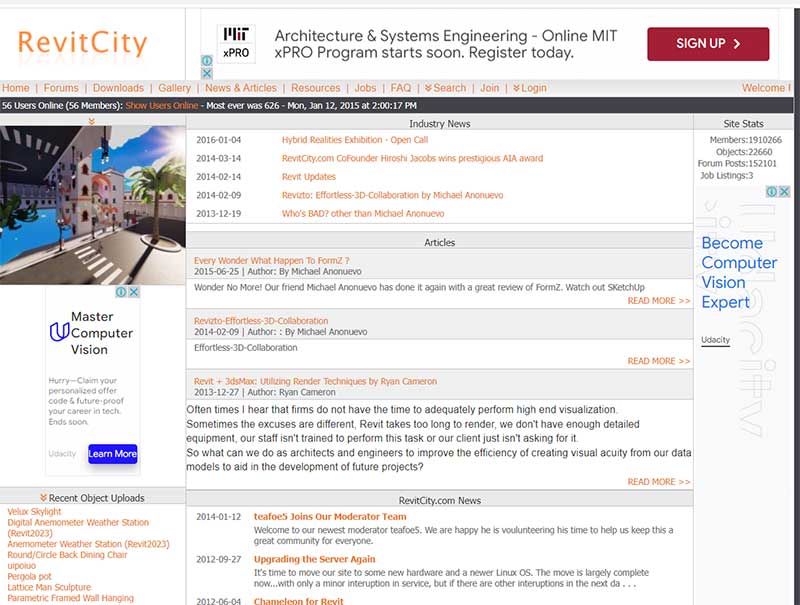 If you cannot find what you need for your project, you can contact NovelBIM. Our experts will create the Revit family for you.
Revit In-place families
In-place families and loadable families are similar with one major difference; In-place families can't be created as separate files. They can be developed in the place they are hosted in.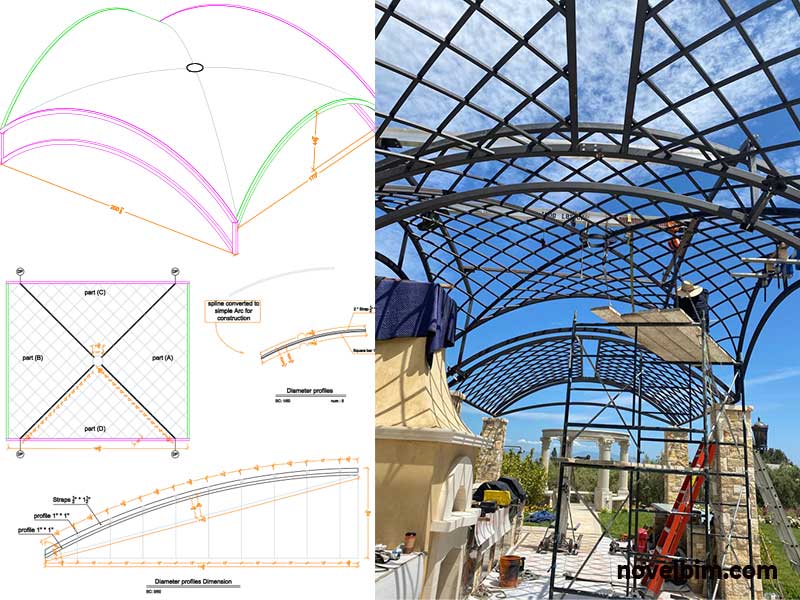 Among the three categories mentioned above, Loadable families are ordered in Revit family creation services. We offer these services to:
Product manufacturers and suppliers

Facility and asset managers

Engineers

Equipment manufacturers

Contractors

Homebuilders

Architectural firms

Furniture designers, detailers, and furniture manufacturers
We provide customized and standard Revit family creation services and BIM object design for manufacturers, product designers, suppliers, architects, and engineers as part of our BIM services.
We promise to develop the most accurate families based on our clients' requirements. We develop parametric and non-parametric families due to the requested materials and level of detail (LOD) of 100 to 500. We will deliver you a clean family file in a minimal size that can be used on digital catalogs for the designed product. We provide families in the clients' requested file format (.IFC , .RVT , .RFA ). We can also change the graphics or level of detail in different views.
Our experts are experienced in developing parametric and non-parametric families with the requested level of detail (LOD). Our Services include Revit family creation services for:
Architectural and furniture products

Structural elements

Mechanical equipment

HVAC Equipment

Electrical devices

Plumbing fixtures

Construction products

Equipment and products

Fire fighting components
We provide:
Architectural Revit Family & Furniture Products Creation Services, including
Furniture, Door, Casework, Railing, Ceiling, Stairs, Office, Living Room, Bathroom, Entertainment, Bedroom, Kitchen, Window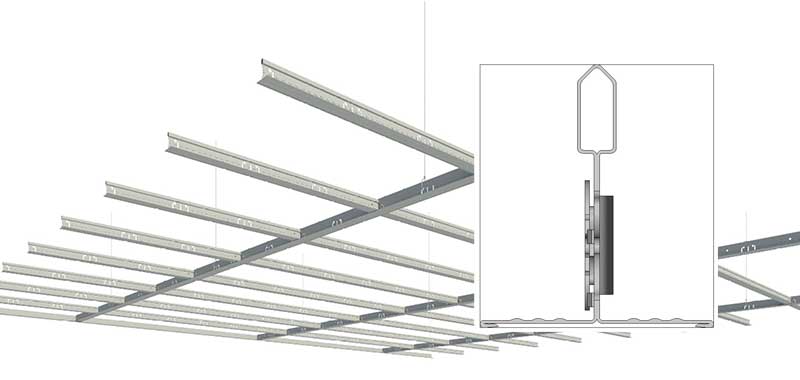 Structural Revit Family Creation Services, including
Column, Steel Section, Connections – Mounting parts, Base plates, Gusset plates, Beam Section, Stiffener, Truss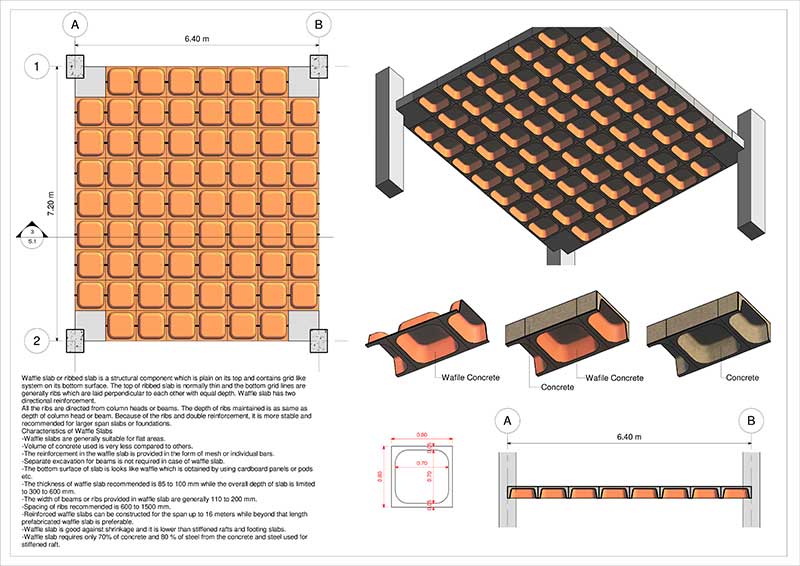 MEP Revit Family Services
HVAC, Pipe, Duct Hanger, Air Terminal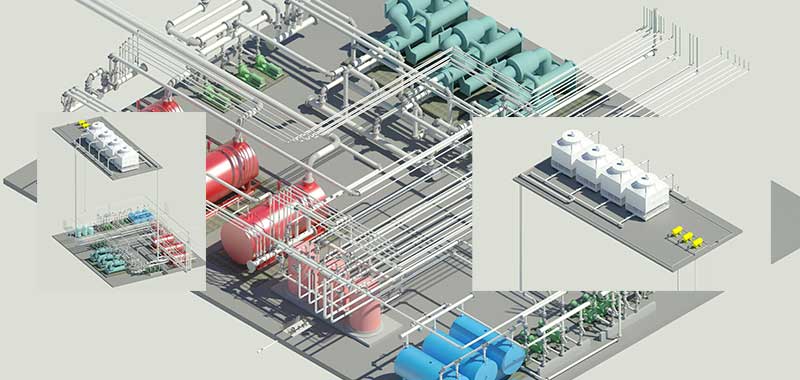 Mechanical Revit Family Creation Services, including
Pump, Valve, Fittings, Pipes & fixtures, Fixtures (Urinals, Wash Basins, Water Closet), Devices-
HVAC Equipment Revit Family Creation Services, including
Fan Coil Unit, Air Handling Unit, Diffusers
Electrical Revit Family Creation Services, including
Switch & Socket, Distribution Board, Transformer, Fire Alarm Devices, Lighting Fixtures
Plumbing, Equipment, and Product Revit Family Creation Services, including
CCTV, Valve, Communication, Data & Network, Computer & Servers, HVAC, Water Supply Products, Fire Detection & Alarm Systems, Food Service, Integrated Panel Systems
We promise the following in Revit family creation services
To deliver the family in a minimal file size

Highly detailed Revit family creation services with the requested level of details

Standard Revit family creation services based on industry standards

To provide the family with the required software version

Accurate and precise family creation
The Additional Benefits of Revit family services and BIM objects:
Custom families are uniquely suited to your needs.

Custom families facilitate collaboration, communication, and clarity of documentation.

Custom families can also be used for digital catalogs for manufacturers and product designers to upload to their sites.
Revit software facilitates the creation of a building model for architects, landscape architects, structural engineers, mechanical, electrical, and plumbing (MEP) engineers, designer, and contractors. It also eases the process of building information modeling (BIM). Revit allows users to design a product, building, and structure virtually. Modeling components and equipment, Revit family creation services, before manufacturing them is useful for cost estimation and essential for the successful completion of the project. As we mentioned before, modeling buildings and infrastructure before starting the project are crucial for the successful completion of the project.
From the very beginning, Revit software has always been so useful in the building information modeling (BIM) process. This software has facilitated modeling information in architectural, structural, and MEP firms. It allows users to model products, buildings, and structures.
Revit family creation services can be part of the Building information modeling (BIM) life cycle. In Revit, every element that we add to the project is created by families.
.