NovelBIM – BIM services in Glendale, California
Whether your project is a residential project or a commercial one, NovelBIM can provide comprehensive BIM services, including 3D BIM modeling, clash detection, quantity take-off, 4D and 5D modeling, and 2D shop drawings. NovelBIM is a BIM company that has offices in California and Texas and has accomplished a wide variety of BIM projects. For more information about the services they provide, please visit: https://novelbim.com/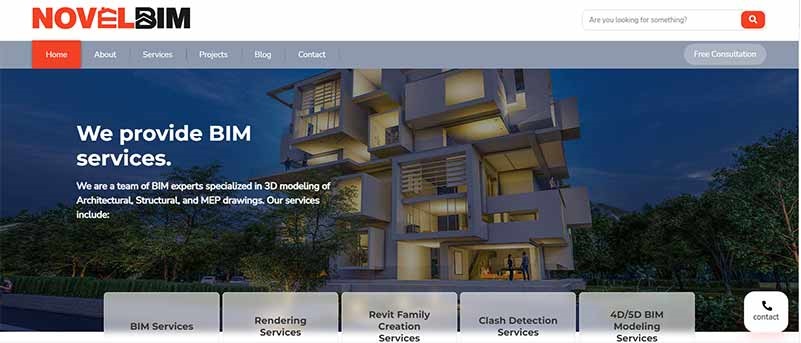 DIMENSIONS - BIM services in Los Angeles, California
Their mission is to help businesses utilize advanced technologies for BIM services, CAD drafting, and as-built drawings. They work with AutoCAD, Revit, Recap Pro, Civil 3D, and Autodesk Rendering. They use a 3D laser scanner to capture accurate as-built data. They also provide customized landscapes for your projects that helps architects and designers. They are active in Los Angeles, San Diego, and Orange Counties. For more information about DIMENSIONS, please visit their website at: https://www.ladimensions.com/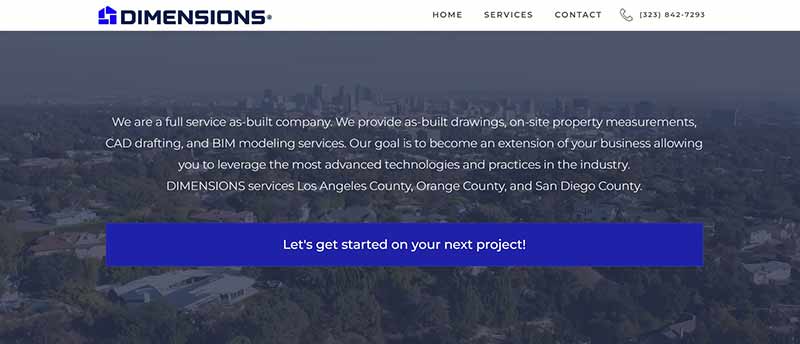 THE DRAFTING COMPANY INC - BIM services in Los Angeles, California
Their team is specialized in drafting and BIM modeling services for Architects, Engineers, Contractors, Owners & Manufacturers with software tools such as Revit, Navisworks, Shop Drawings, SolidWorks, and AutoCAD. By leveraging the newest technology in building construction and manufacturing industries, they create long-lasting relationships with their clients. Their website URL is: https://www.thedraftingcompany.com/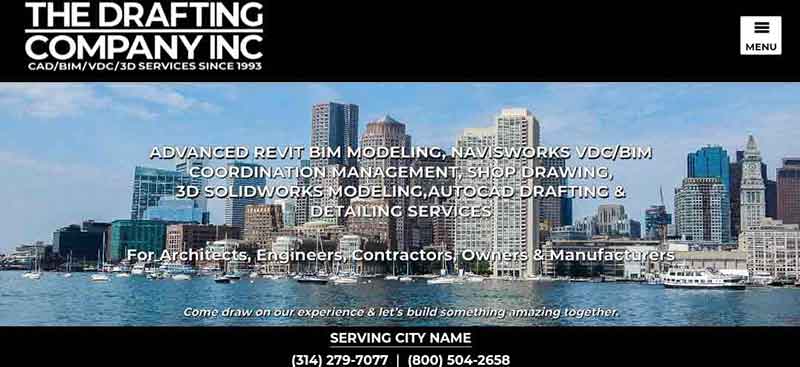 DCMS - BIM services in Los Angeles, California
DCMS provides BIM services for residential, commercial, and industrial projects that include architectural, construction, interior, exterior, and MEP elements. They have the required equipment, a 3D laser scanner, to scan any sized project accurately and then transfer the data to a BIM model for different purposes such as coordination and clash detection. For more information, please visit their website: https://www.dcmsnetwork.com/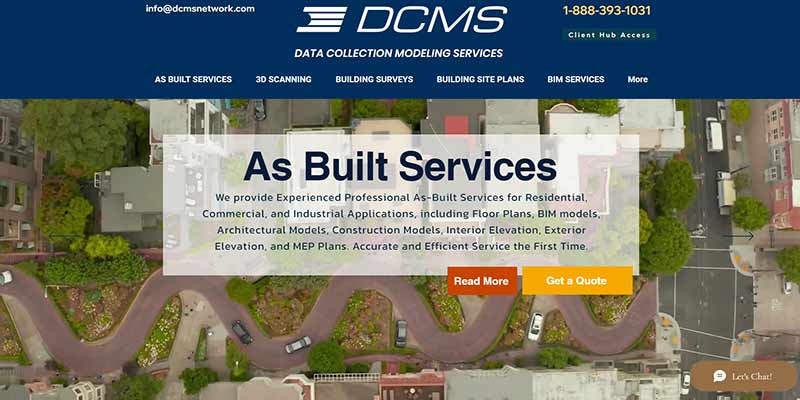 Global Design Solutions, Inc. (GDS) - BIM services in Los Angeles, California
GDS's main services include:
3D laser scanning

BIM modeling

Reality capture

Reverse engineering services
By utilizing a 3D laser scanner, they capture 360-degree data about a facility. The result is a point cloud containing millions or billions of 3D pixels that are accurately measured. This lets project participants make informed decisions about the project. More information can be found on their website: https://www.globaldesignsolutions.com/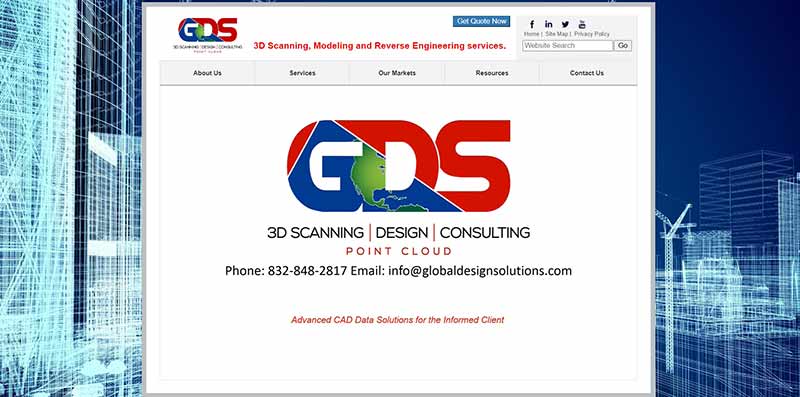 BIM DESIGN & DRAFTING SERVICES - BIM services in Los Angeles, California
They provide complete BIM services, including 2D CAD drawings, as-built plans, and 3d rendering, whether it is a residential, commercial, or education project. They design floor plans, make any necessary modifications, draw sections and elevations, and produce renders. They provide their services to developers, homeowners, contractors, realtors, and design professionals. Their website address is: https://bimdesigndrafting.com/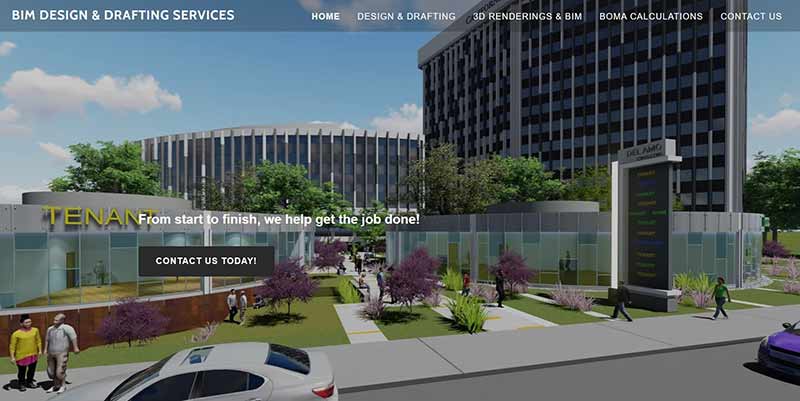 ENG BIM - BIM services in Costa Mesa, California
They founded their company in 2007 to provide BIM services in California to Architects, Engineers, Contractors, Construction Managers, Trade Contractors, Owners, Operators, and Manufacturers. They have more than 350 BIM experts on staff, which makes them a suitable choice for large projects. They are proficient in both Revit and Bentley. For more information, you can visit their website: https://engbim.com/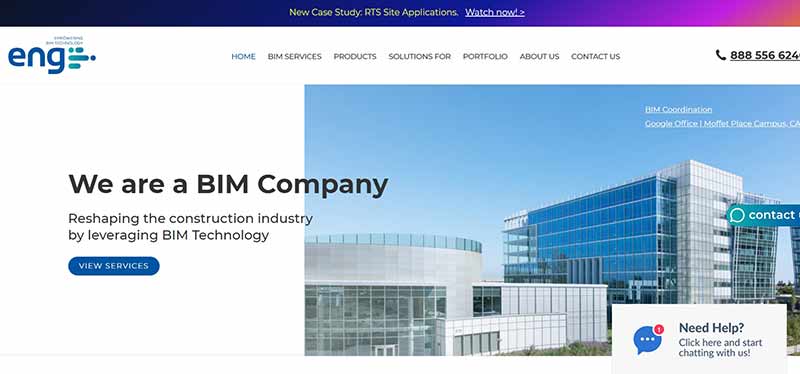 BIM Zoom - BIM services in Los Angeles, California
BIM Zoom is a renowned BIM engineering company trusted for its exceptional services and industry leadership. Situated on Santa Monica Boulevard in Los Angeles, they specialize in providing comprehensive BIM solutions for construction projects of all kinds. Their expertise extends to architectural, structural, and MEP projects, where they efficiently apply their proven working methods and standards customized to the unique needs of each project.
Their team of skilled BIM engineers excels in meticulous project evaluation, ensuring that every aspect is thoroughly analyzed to determine the most suitable approach. They leverage cutting-edge CAD technology, whether it involves drafting, detailing, or designing, to deliver outstanding results. In instances where a BIM model requires 3D modeling, their team is fully equipped to meet the demands of architectural, structural, and MEP sectors. Please take a look at their website: https://www.bimzoom.com/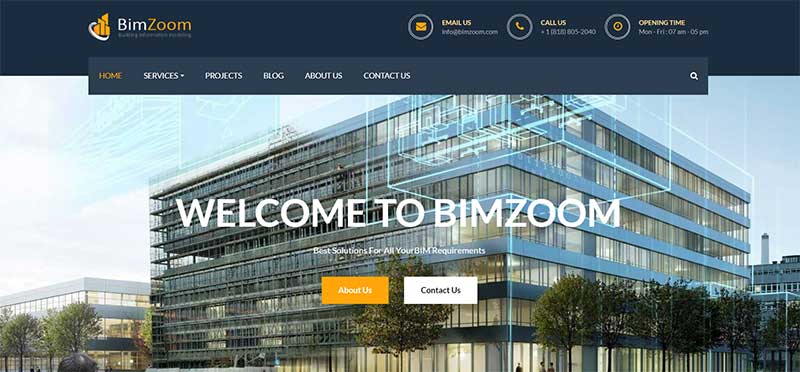 Via Technik - BIM services in

Silicon Valley

, California
VIA Technik is a great BIM services company that offers an extensive range of services spanning the entire design to construction and operation value chain. With their deep expertise and experience in various domains, including conceptual space planning optimization, generative design, BIM documentation, BIM coordination, BIM fabrication, and BIM for FM, they have successfully delivered exceptional results on projects encompassing hundreds of millions of square feet. Their expert team are able to customize the BIM solution for the organization or individual project thanks to their experience with hundreds of millions of square feet.
They also offer computational BIM, virtual reality and augmented reality, prefabrication, digital construction management, 4D, and software development. The largest projects they've worked on include Apple's new headquarters, the Tesla Gigafactory, LaGuardia Airport, Hudson Yards, the Atlanta Falcons Stadium, and Chase Arena. They have also worked on over 2,000 projects worldwide. For more information, please take a look at their website: https://www.viatechnik.com/offices/siliconvalley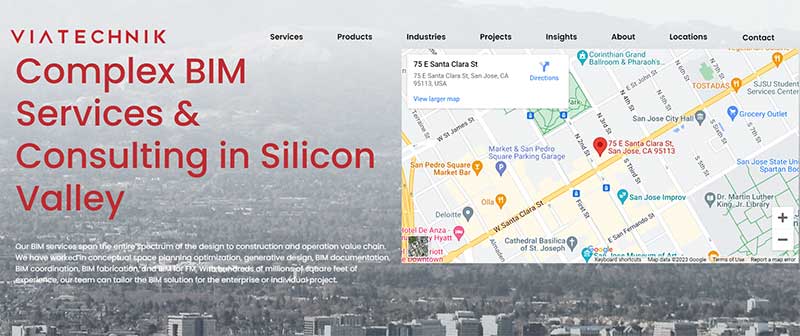 HiTech - BIM services in Ontario, California
Hitech CADD Services, the esteemed engineering arm of Hitech Digital Solutions LLP, has been a trusted provider of comprehensive CAD services since 1992. They cater to leading players in the AEC and Mechanical engineering industries, offering a wide range of value-added CAD and BIM services.
Their team of highly skilled architects and engineers possesses deep domain expertise and exceptional project management skills. With their extensive knowledge and experience, they deliver top-notch CAD and BIM services that meet the highest industry standards. Here is their website: https://www.hitechcaddservices.com/

BIM Cad - BIM services in Los Angeles, California
BIM Cad team is a BIM company that specializes in providing top-quality CAD and BIM drafting services for the Architecture, Mechanical, Electrical, Civil, and 3D modeling industries. With a commitment to precision and quality, they proudly serve clients in Riverside, San Bernardino, Orange County, and Los Angeles. You can check out their website here: https://bim-cad-drafting-specialists.business.site/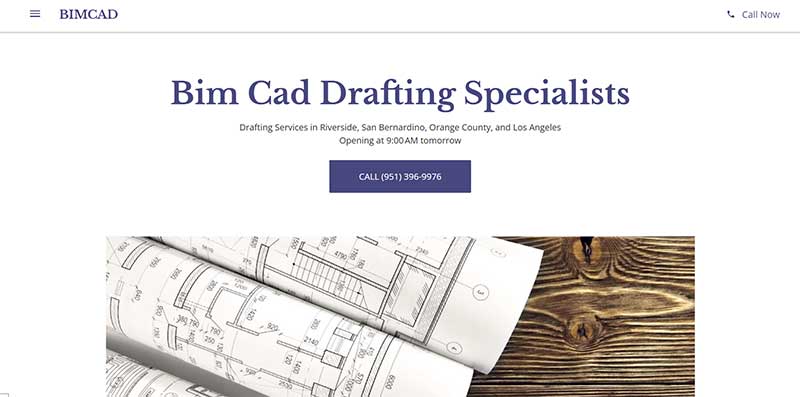 BIM Solutions - BIM services in Los Angeles, California
BIM Solutions is a leading provider capable of delivering accurate BIM models for Architectural and MEP projects. Depending on the project scale, they offer on-site measurements to create the as-built BIM model of the project.
In addition to BIM models and as-builts, BIM Solutions specializes in preparing documents for design review, validation, and visualization. Their team, with over 3 years of experience in construction documentation, clash detection, and design, can assist you in creating presentation plans and renderings that bring your project to life. Visit their website for more information: http://bim-solutions.com/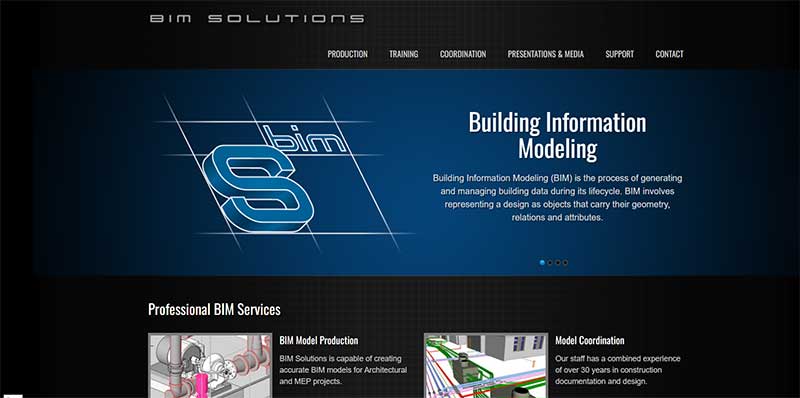 AEC BIM - BIM services in Concord, California
Located at 4260 Clayton Road, Concord, CA, their company is proud to have successfully completed over 0.75k projects and achieved a remarkable monthly revenue of 150k. They have also been honored with 4+ prestigious awards.
Their services include:
• BIM services
• 3D Laser Scanning
• Drone Land mapping
• BIM 4D and 5D simulations
In addition to their comprehensive service offerings, their multi-disciplinary consulting work with design and engineering teams ensures collaboration and great project outcomes. Take a look at their website: https://aecbim.com/