NovelBIM - BIM services in New York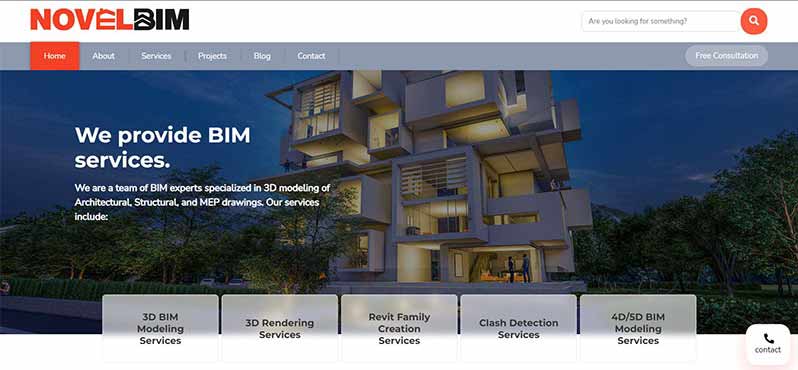 Our team at NovelBIM is committed to providing accurate and efficient BIM services for Architectural, Structural, and MEP elements. We use the most up-to-date 3D modeling technologies to create precise models at different LOD levels tailored to meet the needs of our clients. NovelBIM is a BIM service provider in New York and is run by a group of professionals with PhDs in civil engineering.
We are experts in eliminating all clashes between Architecture, Structure, and MEP models to provide a seamless BIM experience. Our team is always available to support our clients, even during holidays, and we prioritize promptness in delivering our projects. We understand the importance of meeting deadlines, so we deliver our projects quickly, allowing our clients to use them for their projects.
EnTech - BIM services in New York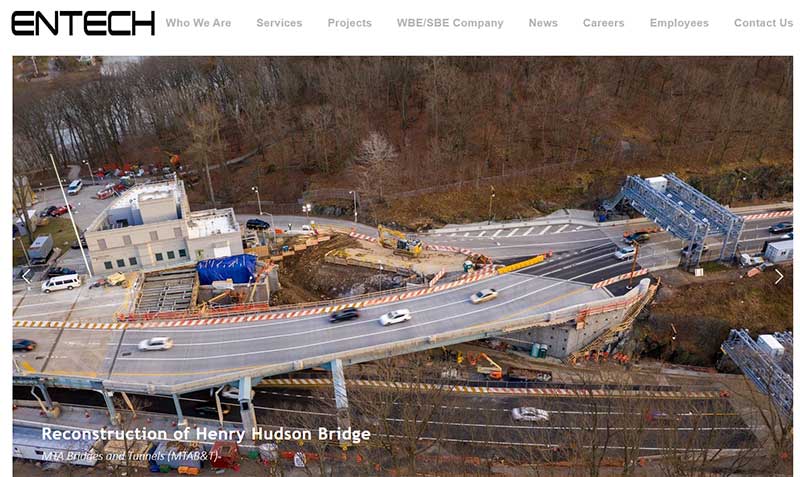 Leading BIM (Building Information Modeling) service provider EnTech is located in New York. They are an enthusiastic group of engineers, construction managers, environmental scientists, and consultants committed to improving communities, buildings, and infrastructure. They provide top-notch design and construction support services to public agencies and private clients as a multidisciplinary WBE-certified company. Their expertise includes:
• Construction Management and Inspection
• Civil and Structural Engineering
• Environmental Engineering
• Geotechnical Engineering and Instrumentation
• Traffic Engineering
• Virtual Design and Construction (VDC), BIM, Laser Scanning, Asset Management, and Data Analytics
• Project Controls and Construction Administration
• Quality and Safety Inspection
They offer thorough OSHA compliance and site safety management services. You can visit their website here: https://www.entech.nyc
BIMNYC - BIM services in New York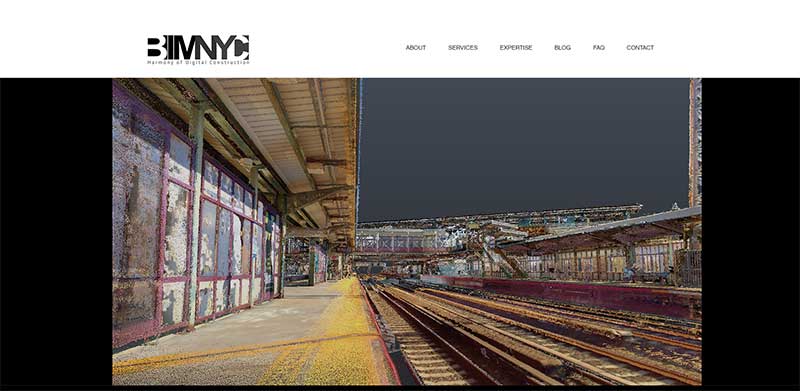 BIMNYC is a New York City-based multidisciplinary BIM services company that offers engineering, architecture, and construction support services. Their team is made up of skilled engineers and architects with local and global experience in various project types. They are experts in digital construction management methods, virtual design and construction (VDC), and building information modeling (BIM). Allied technologies like reality capture, remote sensing, computational design, and asset management are additional strong points for their team.
In every stage of design and construction for a variety of uses across the US, BIMNYC adheres to the use of cutting-edge technologies and processes that are adapted to their customers' budgets through a standardized workflow. They do not see technology as a "luxury" but rather as a crucial component of the project's lifespan. From design and construction to facility operations and management, their team has vast experience in many project phases. Please visit their website here: https://www.bimnyc.com/
VIA Technik - BIM services in New York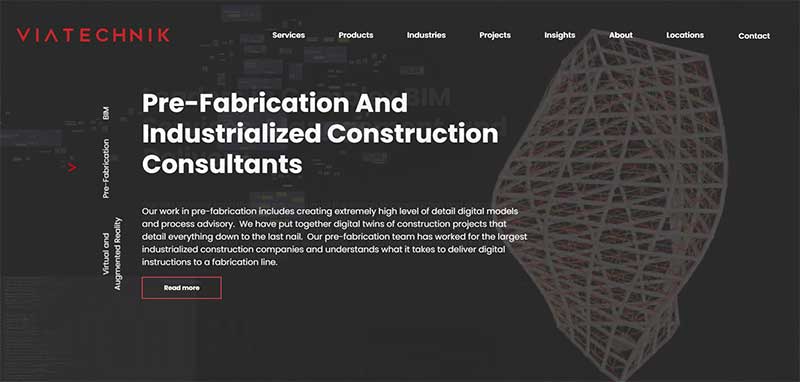 VIATechnik is a leading digital transformation company in New York, driving innovation in the Architecture, Engineering, and Construction (AEC) sector. They have stated that their goal is to use the strength of digital platforms to completely transform conventional design and building methods.
They allow their clients to make educated decisions and get the best results by utilizing cutting-edge technology, such as digital twin simulations and real-world data. BIM, computational BIM, virtual and augmented reality, prefabrication, digital construction management, 4D scheduling, and software development are all part of their wide range of services.
They have a global portfolio of over 2,000 projects; they have worked on prestigious landmarks such as Apple's new headquarters, the Tesla Gigafactory, LaGuardia Airport, Hudson Yards, the Atlanta Falcons Stadium, and Chase Arena. You can take a look at their website here: https://www.viatechnik.com/
Innovative Construction - BIM services in New York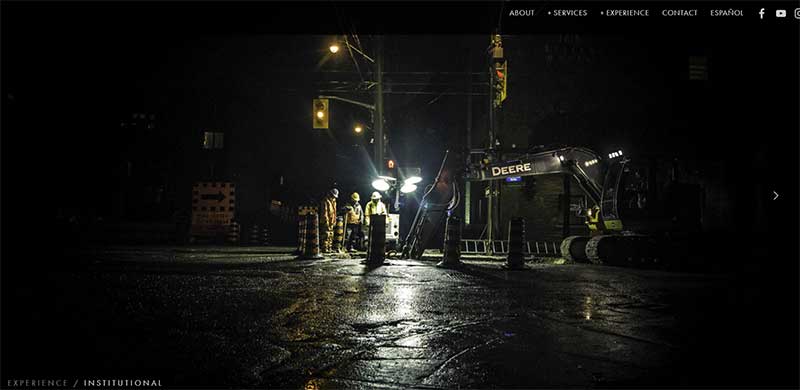 Since 2011, the BIM service provider based in New York, Innovate Construction, has provided top-notch design, drawing, and management consultation services for Architecture & Engineering projects. The company specializes in CAD, renderings, project management, and customized BIM solutions to promote collaboration between Architects, Designers, Engineers, and Construction teams.
Their team consists of highly skilled professionals who are passionate about creating better building designs using the latest technology and innovative ideas. They work closely with international Architects and Engineers, providing them with professional outsourcing solutions to boost their productivity without compromising on quality. From design to construction and maintenance, they leverage their expertise and experience to deliver exceptional results that exceed their client's expectations. Please visit their website to learn more about them: http://www.innovateconstruction.com/
Agon Coordination - BIM services in New York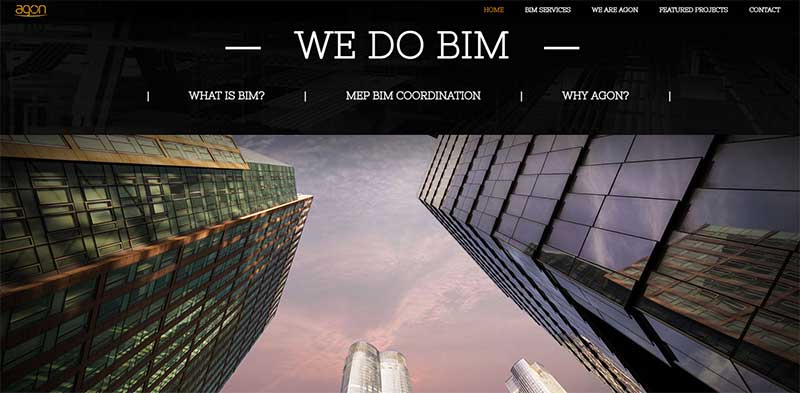 Agon BIM service company, which is based in bustling New York City, specializes in offering cutting-edge design and modeling services for Architecture & Engineering projects. BIM Modeling, MEP BIM Pre-Coordination, MEP BIM Coordination, MEP BIM Coordination Management, MEP BIM Design Consulting, Shop Drawings, As-Built Drawings, and 3D Scanning are just a few of the many services they provide.
They are committed to providing clients with superior solutions that exceed clients' expectations. Their team of experts is committed to developing unique BIM solutions that are suited to the particular requirements of each project. To ensure seamless collaboration and communication among all stakeholders, including architects, designers, engineers, and construction crews, they use cutting-edge technology and creative ideas. Check out their webpage here: https://agoncoordination.com/
GENx - BIM services in New York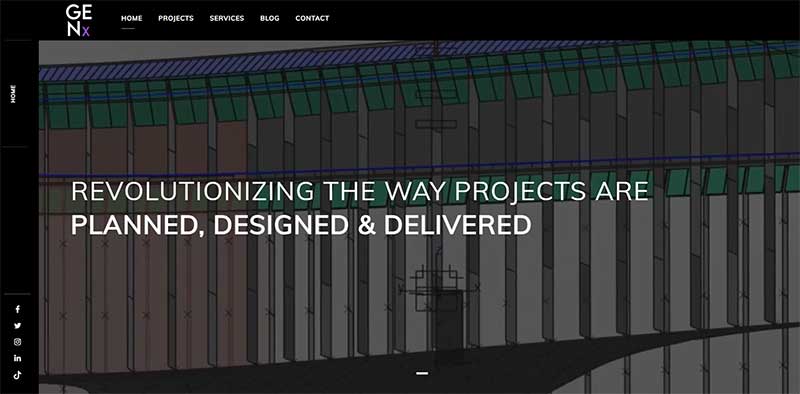 With partners around the world, GENx Design & Technology is a modern innovation hub based in New York and Istanbul that is dedicated to providing innovative BIM-integrated project management solutions for industry. Their team of experts has experience in high-rise and large-scale projects and is committed to leveraging aerospace and automotive technologies into the AEC Industry.
At GENx, they invest great importance in developing affordable, case-specific methods that fully address the needs of their partners. In cities like Shanghai, Dubai, New York, Istanbul, Singapore, Mexico, and Malaysia, they have successfully completed projects and are actively involved in all phases of the delivery process. As they feel that the academic community plays a critical role in the development of the AEC sector, they are committed to making contributions to academia to bridge the gap between the academic community and the industry. They offer innovative solutions for architecture, engineering, and construction projects using their knowledge of generative design and automation through the CATIA and 3DExperience platforms. Click here to visit their website: https://www.genxdt.com/en
MVN Global - BIM services in New York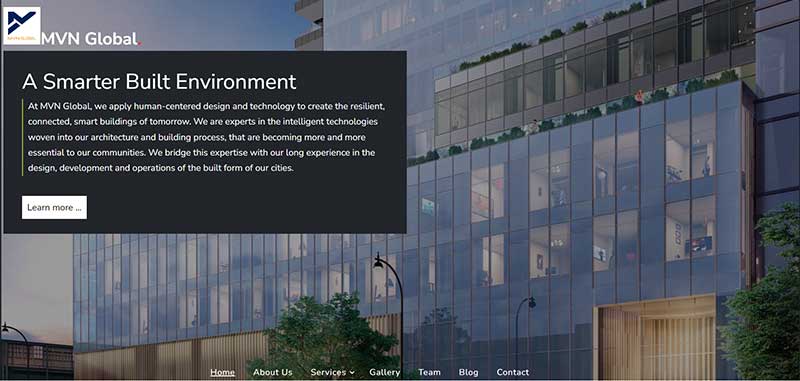 Their BIM service company has a long history of elegance in design, drawings, and construction going back more than 20 years, and it is based in the heart of New York. Their team of gifted experts is committed to providing outstanding design and drawings for a variety of projects, including multi-use complexes, retail and office buildings, residential and hospitality buildings, and so on. They are market-sensitive, pragmatic, and aware of the factors that promote effective development, and they believe in developing innovative solutions that address urban environments.
In order to produce projects that are more than the sum of their parts, their BIM services company uses a holistic approach to design, integrating creativity, context, history, culture, environment, and inspiration with their knowledge. They aim to create contextual yet modern buildings that reflect the moment while standing the test of time, striking a balance between efficiency and beauty. Their interior design group focuses on producing integrated buildings that are carefully developed from the inside out, leading to constructions that are seamless and harmonious. Take a look at their website: https://mvnglobal.com/