BIM services in Texas might interest you whether you are a client who wants to outsource their projects or a BIM expert looking for BIM companies in Texas. In this post, we are going to introduce such companies.
NovelBIM - BIM services in Houston, Texas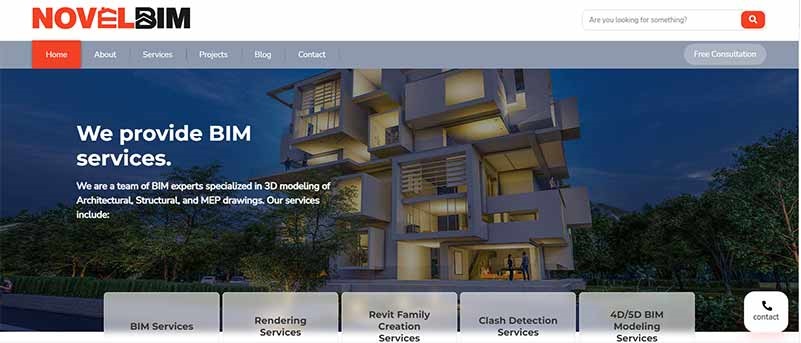 NovelBIM is a BIM company located in Houston, Texas. They are a team of BIM experts that provide
Revit family creation services
Revit BIM modelling
3D rendering
Clash detection services
4d/5D BIM modelling,
BIM consultancy services
On their website, they have mentioned that their dedicated and solution-oriented team is experienced in modelling every discipline of your project, from architectural and structural to mechanical, electrical and plumbing disciplines. NovelBIM also specializes in Navisworks VDC/BIM coordination management and shop drawings. They have shown in many projects that their team of experienced consultants work closely with clients to help them achieve their business goals by implementing effective technology solutions that drive growth and efficiency. NovelBIM is a company that provides BIM services in Texas.
For more information about NovelBIM, please visit https://novelbim.com/
IMAGINiT - BIM services in Irving, Texas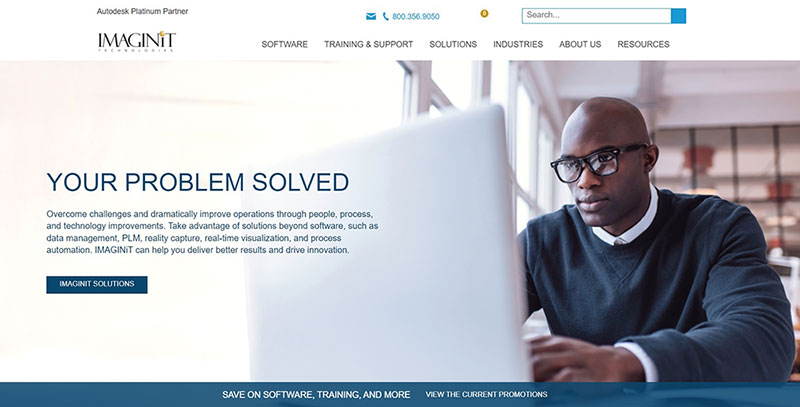 IMAGINiT is a technology company partnered with Autodesk, specializing in design and engineering solutions to provide BIM services in Texas. They offer a range of products and services, including software implementation, training, consulting, and support to help businesses optimize their design processes using Autodesk software. They focus on helping customers increase productivity, reduce costs, and improve overall efficiency through technology. Additionally, they provide custom software development services and cloud-based solutions to meet the unique needs of their clients. They optimize your design process and help you overcome software issues through their software development team, training, and support. If you are interested in learning more about IMAGINiT, you can visit https://www.imaginit.com/
BIM Services LLC - BIM services in Dallas, Texas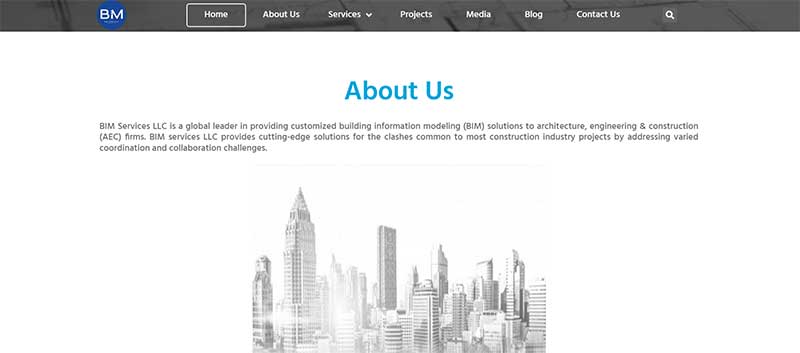 BIM Services LLC provides BIM services in Texas to architecture, engineering and construction (AEC) companies, including coordination, collaboration, and clash detection services. Their services include 3D BIM modelling, bill of materials, clash coordination, as-built drawings, shop drawings, and spools.
Their website contains testimonials from previous clients, demonstrating their successful delivery of BIM solutions, with a focus on delivering quality solutions through their experienced team and advanced technology. On their website, it is mentioned that they do their best to maintain top-notch quality in all their deliverables and attempt to build excellent long-term relationships with their clients. BIM services LLC has a strong reputation for delivering high-quality, innovative solutions that meet clients' needs.
Here is a link to their website: https://bimservices.net/
Advanced BIM Solutions - BIM services in Flower Mound, Texas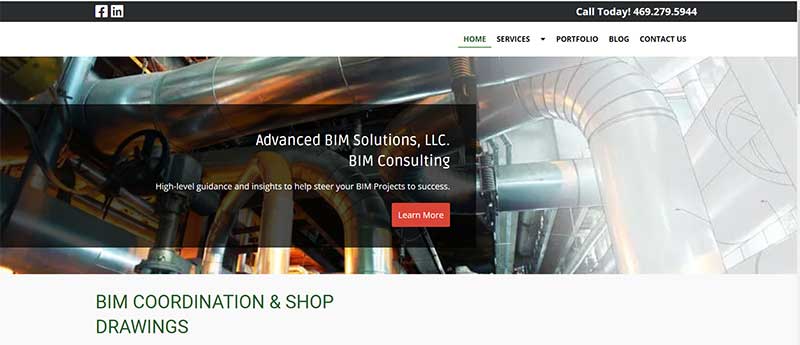 Advanced BIM Solutions is specialized in BIM coordination, which will make project planning and execution more systematic. They have experts with over two decades of field experience in their BIM department for MEP. They provide BIM coordination, shop drawings, spool drawings, survey points, and BIM modelling services. They have mentioned on their website that precision and efficiency are their primary focus. Advanced BIM solution Group is a well-established and reputable company that provides comprehensive BIM services in Texas. Advanced BIM solutions Designs and Builds the World's Toughest Projects.
Please visit https://advancedbimsolutions.com/ for more information.
Frampton & Associates, Inc. - BIM services in Mesquite, Texas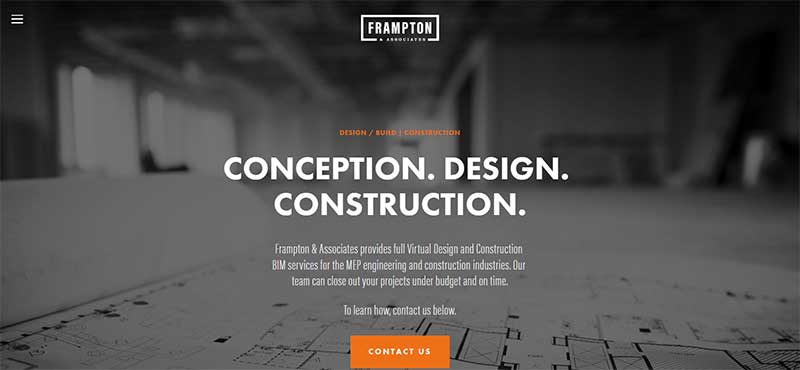 Frampton & Associates, Inc provides Virtual Design and Construction (VDC) services to the construction industry, including MEP based in North Texas. https://framptonassociates.com/ is their website address.
THE DRAFTING COMPANY INC. BIM services in Dallas, Texas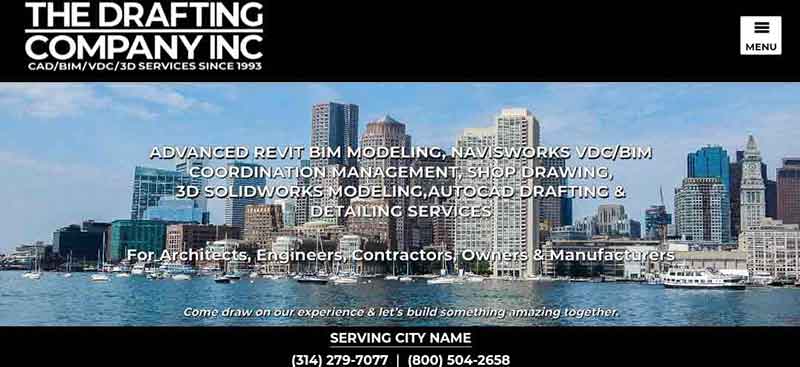 Their committed and qualified team has vast experience in providing Revit BIM modelling, Navisworks VDC/BIM Coordination Management, Shop Drawing, 3D SolidWorks Modeling, AutoCAD Drafting & Detailing Services for Architects, Engineers, Contractors, Owners & Manufacturers located in Boston & Surrounding Areas.
On their website, they have mentioned that their accountable and consistent employee is their precious asset in coming up with BIM services in Texas. For more information, please visit https://thedraftingcompany.com/
BIM House global- BIM services in Houston, Texas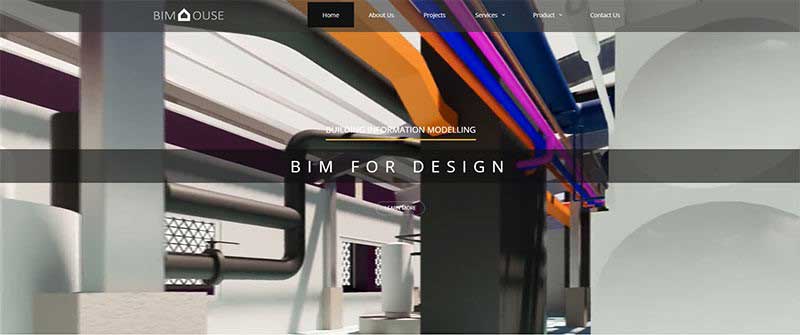 Professionals in the fields of engineering, architecture, and construction project managing at BIM House global make every effort to deliver high-quality projects to their clients.
BIM house global is headquartered in Noida, India, and operates from Houston, Texas.
https://www.bimhouseglobal.com/
Pinnacle Infotech, BIM services in Sugar Land, Texas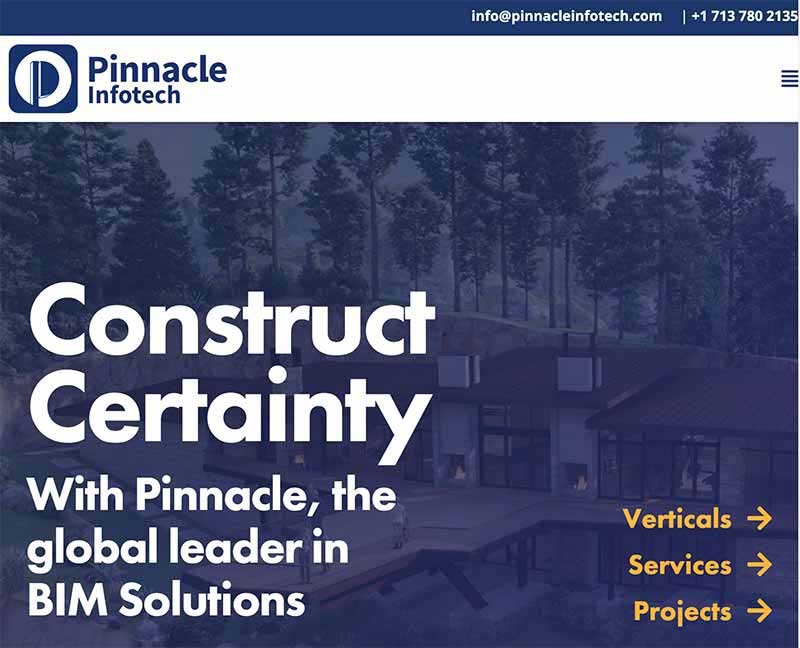 Pinnacle Infotech provides an extensive variety of BIM services in Texas for their clients' projects Their services include 3D modeling services, MEP design and analysis services, clash detection services, facilities management, and energy analysis and optimization. Their website consists of some of their former projects. They also provide asset management, risk mitigation, logistic planning, and cost optimization. They have completed BIM projects successfully in more than 40 countries. Some of their executed projects are available on their website.
If you want to become more acquainted with pinnacle infotech, here is their website https://pinnacleinfotech.com/